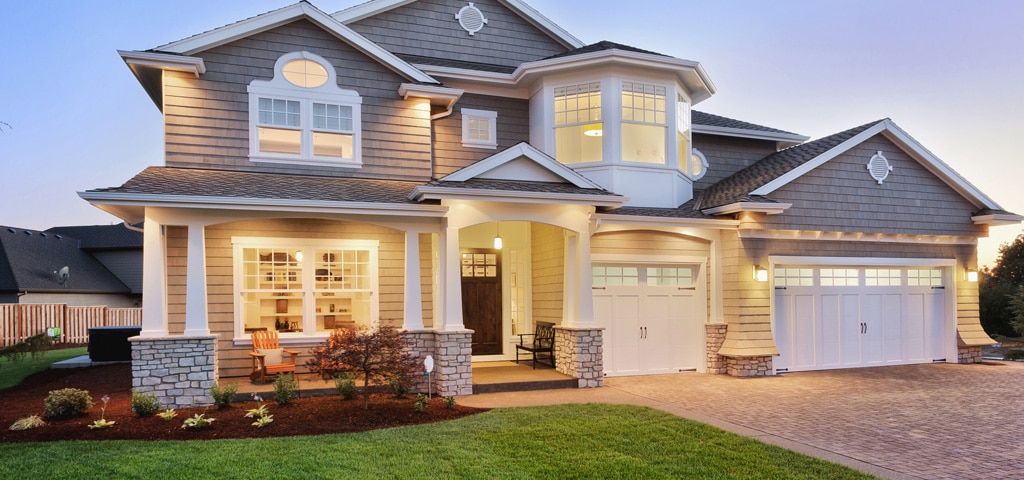 Welcome to a new, easy way to open more doors and close more sales.
Never has it been easier to get the attention and win the business of so many homeowners, landlords and tenants. With Travelers all-new Quantum Home 2.0, in just three steps you can customize coverage to address your clients' needs — and budget.
Come on in for a tour of our completely rebuilt product and redesigned quoting platform. See for yourself how easily you can now deliver more customized protection and more competitive pricing for more clients.
No homeowners with Travelers in FL, LA, MI, WV, HI & AK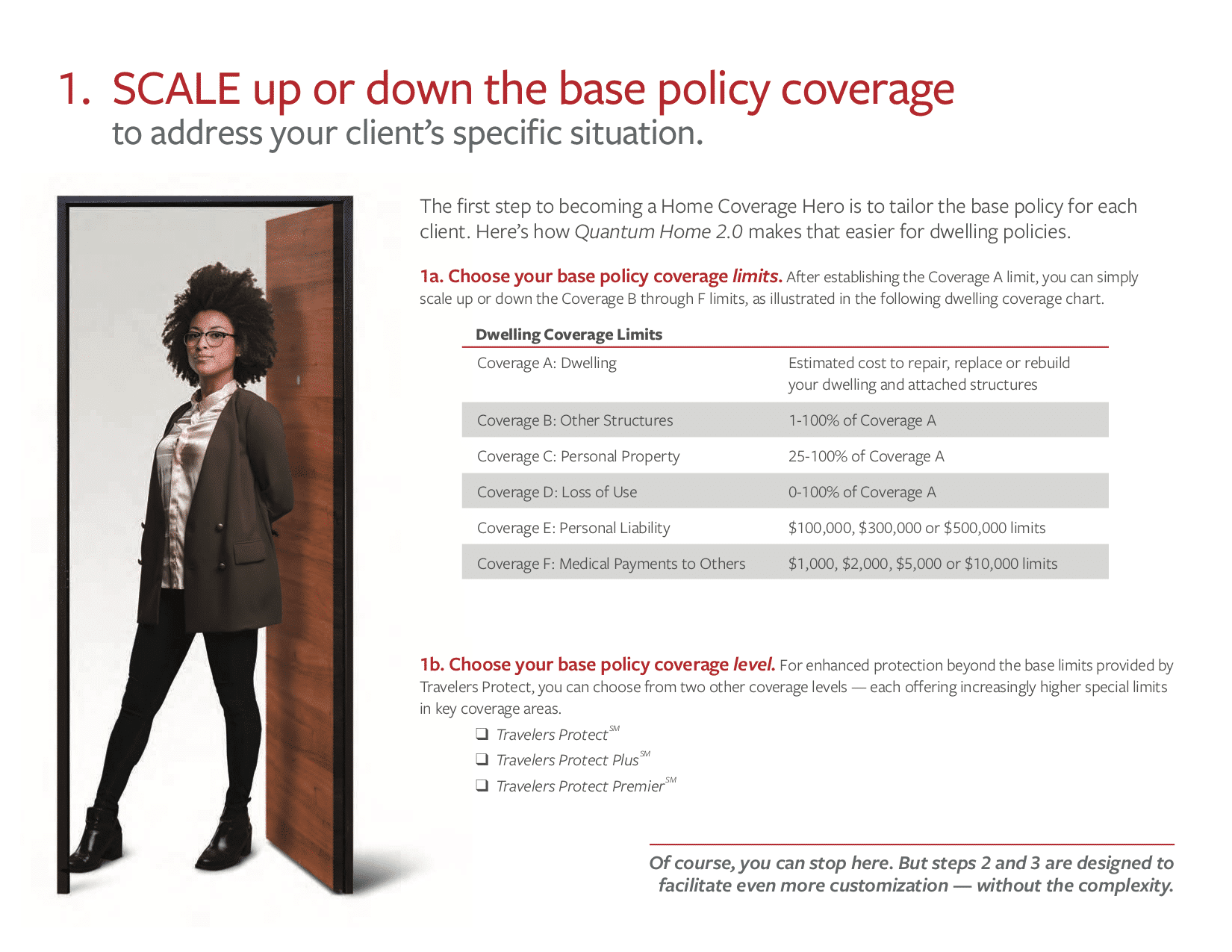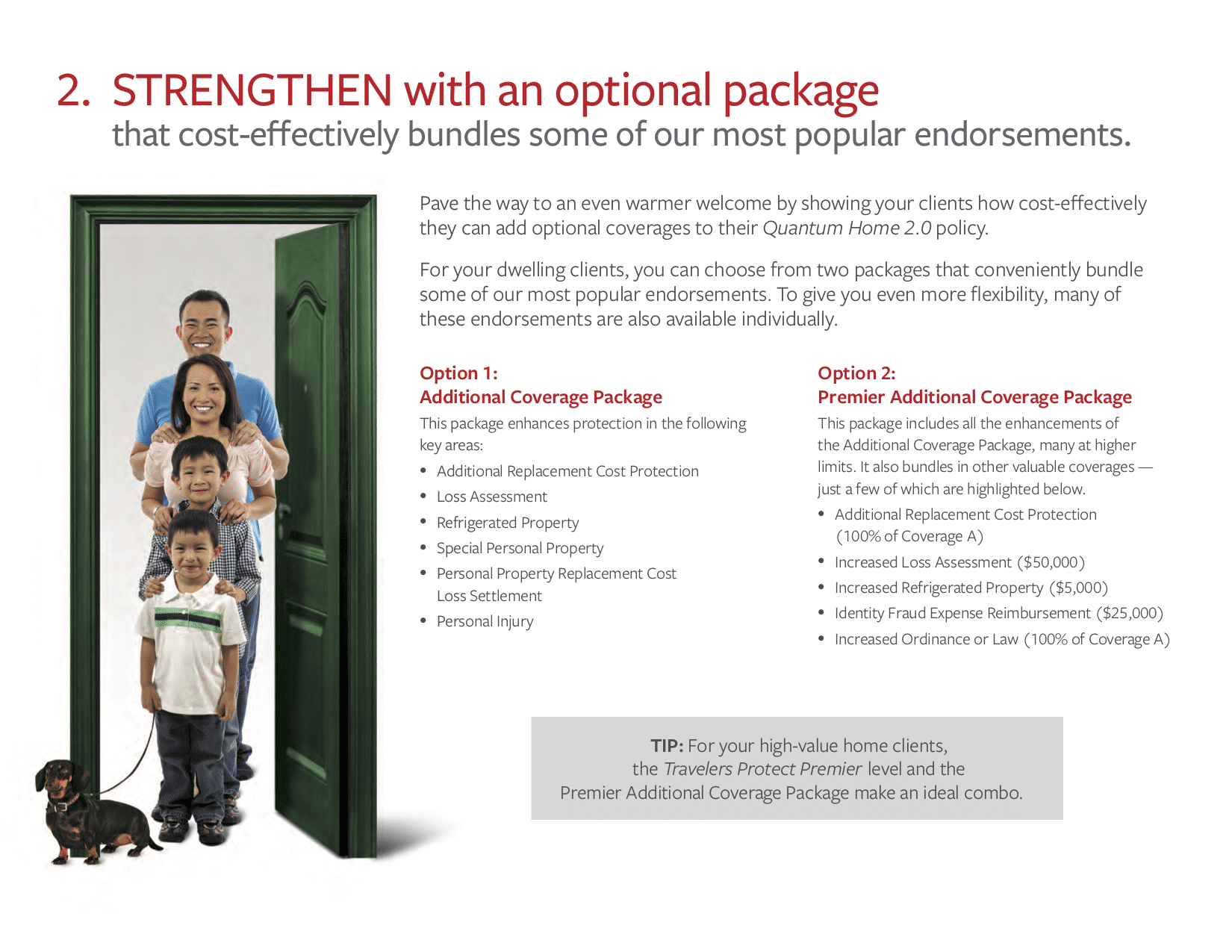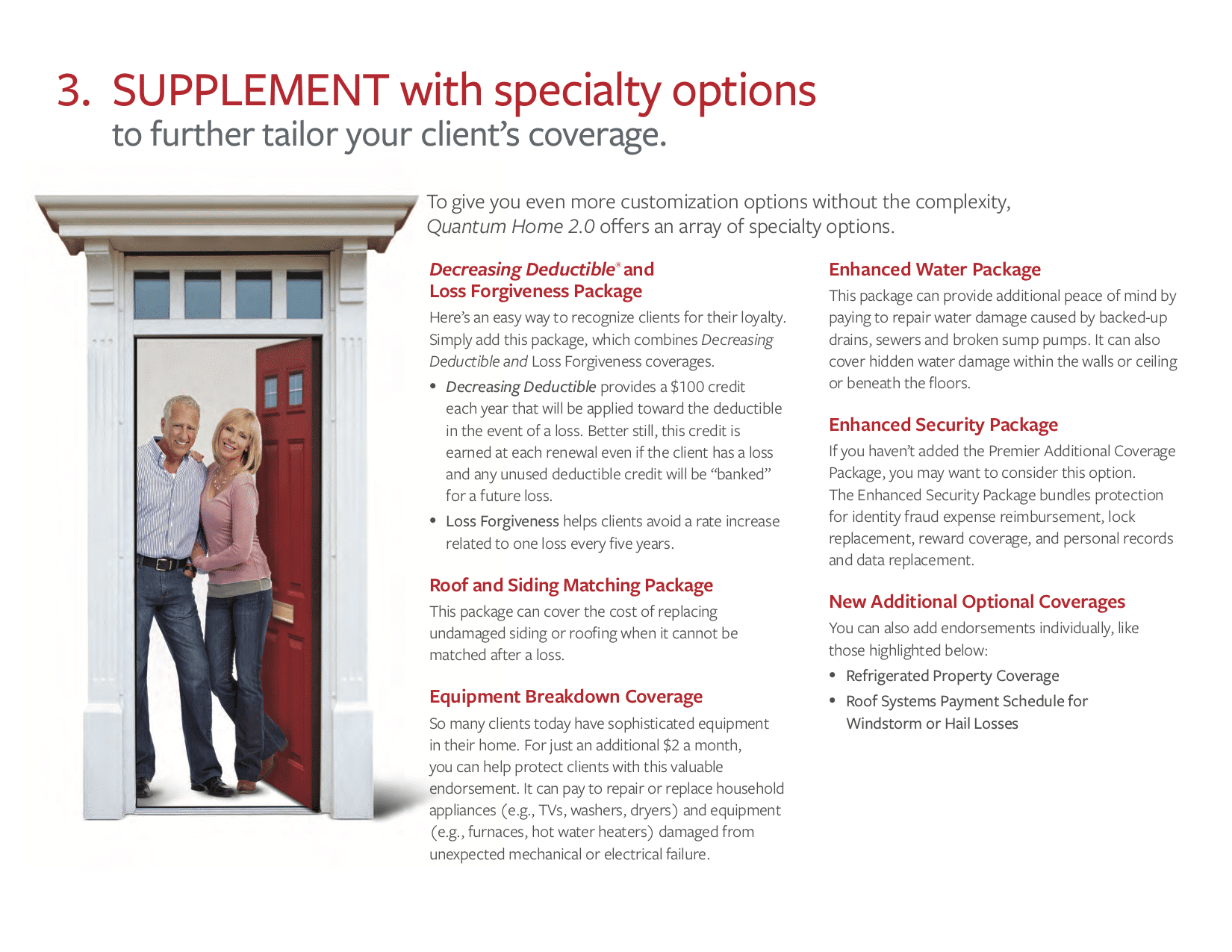 Even more ways Quantum Home 2.0 can make you a Home Coverage Hero!
More tools to help open the door
To help you attract more homeowner, condo, tenant and landlord
prospects, we've created an array of new e-cards, social posts, videos and complete campaigns. Better yet, we've now made it easy for you to customize your own landing page to which all of these tools can drive your prospects.  Ask your Omega underwriter today for more information: Homes@omega4agents.com
More dwelling discounts to help close the sale
What's sure to seal the deal are all the possible Quantum Home 2.0 discounts that can save your clients money.
NEW! Good Payer Discount of up to 15%
NEW! Smart-Home Protective Device Discount
(for security devices that provide alerts via a mobile device)
NEW! Water Sensor Discount
NEW! Water Shut-Off Devices Discount
Multi-Policy Discount of 12% on average
Early Quote Discount of up to 10%
Loss-Free Discount of up to 10%
Green Home Discount
System enhancements to ease the process
Don't wait any longer to see how easy it is to quote, issue and make policy changes through the completely redesigned Quantum Home 2.0 platform. Right from the start, we think you'll find the user interface for dwelling, landlord, condo and tenant coverage welcoming and intuitive. Plus, you'll love these time-saving features:
Integrated platform experience across products/lines of business
Ability to simultaneously launch quotes for multiple lines of business
More pre-fill and automated reconciliation of third-party data
Reduced question set for tenantsWe've also streamlined the comparative rater experience, with fewer mandatory company questions and more defaults to facilitate quoting.
See for yourself how all these improvements can make it easier for you to open more doors and close more sales. Quote Travelers Quantum Home 2.0 today for your homeowner, tenant, condo and landlord clients!

Experience the Omega difference.